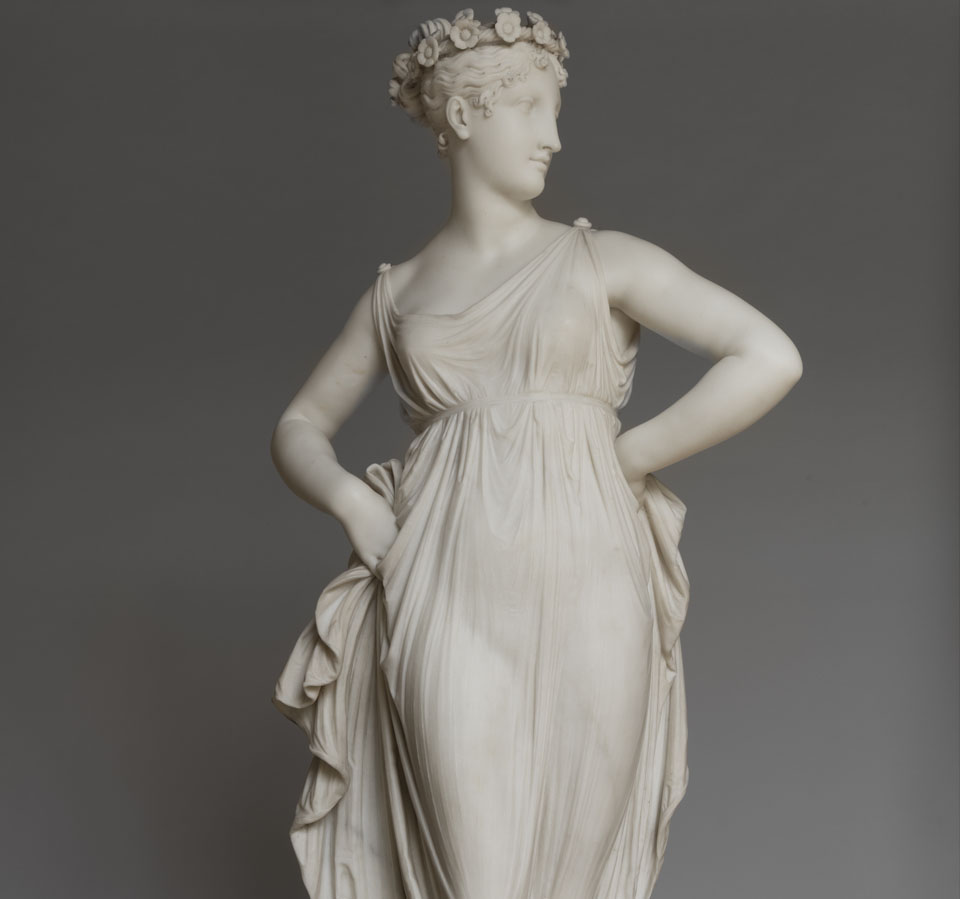 ROME, MUSEO DI ROMA – PALAZZO BRASCHI



9 October 2019 – 15 March 2020
The 'Canova. Eternal Beauty' exhibition and event will be at the Museo di Roma from 9 October.
Featuring over 170 artworks and prestigious loans from major museums and Italian and foreign collections to tell the story of the artist's relationship with the city.

Canova. Eternal Beauty, an exhibition and event devoted to the link between Canova and the city of Rome, the forge of his genius and a boundless source of inspiration in the 18th and 19th centuries, will open on 9 October 2019. The relationship between the sculptor and city emerges in a myriad of unique and unparalleled ways.
The Canova. Eternal Beauty exhibition – with the patronage of the Assessorato alla Crescita culturale di Roma Capitale, produced by the Sovrintendenza Capitolina ai Beni Culturali and Arthemisia, and organized with Zètema Progetto Cultura – is curated by Giuseppe Pavanello and will run until 15 March 2020 at the Museo di Roma. The exhibition has been developed in collaboration with the Accademia Nazionale di San Luca and the Gypsotheca e Museo Antonio Canova in Possagno.

Displayed in an exceptionally eye-catching setting, more than 170 works by Canova and a number of his contemporaries embellish the rooms of the Museo di Roma in Palazzo Braschi. The exhibition is divided into thirteen sections that illustrate Canova's art and the context he encountered upon arriving in Rome in 1779.

The warm torchlit atmosphere with which the artist used to welcome guests by night to his studio on Via delle Colonnette in the late 18th century is evoked throughout the exhibition thanks to advanced lighting solutions.
The story is enhanced by a number of prestigious loans from the State Hermitage Museum in St Petersburg, the Musei Vaticani, the Gypsotheca e Museo Antonio Canova in Possagno, the Museo Civico in Bassano del Grappa, the Musei Capitolini, the Museo Correr in Venice, the Museo Archeologico Nazionale in Naples, the Accademie di Belle Arti in Bologna, Carrara and Ravenna, the Accademia Nazionale di San Luca, the Musée des Augustins in Toulouse, the Musei di Strada Nuova-Palazzo Tursi in Genoa and the Museo Civico in Asolo, among others.

The Canova. Eternal Beauty exhibition is sponsored by Generali Italia as part of its Valore Cultura Project, a programme for promoting art and culture across Italy and bringing a broad cross-section of the public – families, young people, clients and employees – closer to the world of art through subsidised tickets for exhibitions, plays, events and artistic/cultural events with a view to creating shared value.

Special partner Ricola, partner Magister, a brand of Cose Belle d'Italia with Robotor, technical sponsor Siat, with technical support from Ferrovie dello Stato.
The event is recommended by Sky Arte.
Catalogue published by Silvana Editoriale.

Venue
Museo di Roma – Palazzo Braschi
Entrance Piazza Navona, 2 and/or Piazza San Pantaleo, 10
Opening hours
Every day 10 – 19 (the ticket office closes at 18)
Closing days: 25 Dicember, 1 January
Info and booking
T. +39 060608 (every day 9 – 19)
www.museodiroma.it; www.museiincomune.it
@museiincomune #CanovaRoma
Tickets
Full € 13,00
Reduced € 11,00