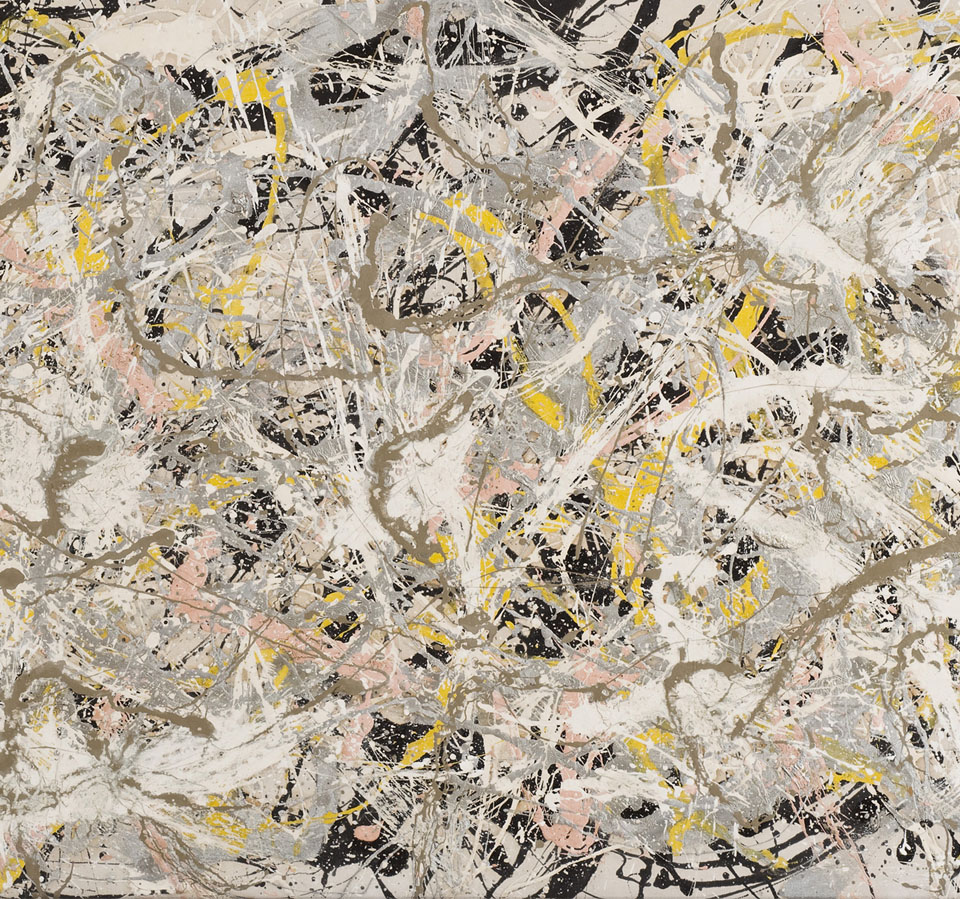 POLLOCK
e la Scuola di New York
ROME, COMPLESSO DEL VITTORIANO – ALA BRASINI



10 October 2018 – 24 February 2019
extended to 5 May 2019
Anti-conformism, psychological introspection and experimentation: beginning in October, the action painting of Pollock and the biggest names of the New York School.
From 10 October to 24 February, the Vittoriano – Ala Brasini will welcome one of the most valuable groups of works from the Whitney Museum in New York. Jackson Pollock, Mark Rothko, Willem de Kooning, Franz Kline and many other representatives of the New York School will burst into Rome with all the energy and unconventionalism that made them forever the unforgettable "Irascibles".

Anti-conformism, psychological introspection and experimentation are the three themes that accompany visitors through the exhibition POLLOCK e la Scuola di New York.
With about 50 masterpieces – including Pollock's famous Number 27, measuring over 3 metres with its iconic, masterful balance between strokes of black and fusion of lighter colours – vivid colours, harmony of shapes, subjects and abstract representations immerse viewers in a magnificent artistic world: Abstract Expressionism.

On display is the fruit of the "revolution" unleashed with the scandal of May 1950 when the Metropolitan Museum in New York organized a major exhibition of contemporary art but excluded the action painters.
It was precisely in this climate of insurrection and social upheaval that Abstract Expressionism became the never-to-be-forgotten symbol of modern pop culture, with its unique blend of expressiveness of form and abstraction in style, undeniably influential in the 1950s.

Action painting is innovation, transformation, a break from the past and from the status quo: an exhibition not only to rediscover the fascination of this movement through art but also to relive the emotions and feelings of those artists who made their era unique in all of art history.

Under the auspices of the Institute for the History of the Italian Risorgimento, with the patronage of the Region of Lazio and the City of Rome – Department of Cultural Growth, the exhibition POLLOCK e la Scuola di New York is produced and organized by Gruppo Arthemisia in collaboration with The Whitney Museum of American Art, New York and curated by David Breslin and Carrie Springer along with Luca Beatrice.

The initiative is supported by Generali Italia through Valore Cultura, a program to promote art and culture throughout Italy and bring a broad and diverse audience – families, young people, customers and employees – closer to the world of art by facilitating admission to exhibitions, theatrical performances, events and activities for spreading art and culture, with the aim of creating shared value.
Special partners for the exhibition are Ricola and Q8, with technical sponsor Trenitalia and radio partner RDS.
The event is recommended by Sky Arte HD.
The catalogue is published by Arthemisia Books.

Opening hours
Monday to Thursday 9:30 – 19:30
Fridays and Saturdays 9:30 – 22:00
Sundays 9:30 – 20:30
(ticket office closes one hour earlier)
www.ilvittoriano.com
Tickets
Full €15.00 (audio guide included)
Reduced €13.00 (audio guide included)
Information and group bookings
T. + 39 06 8715111
Hashtag ufficiale
#MostraPollock