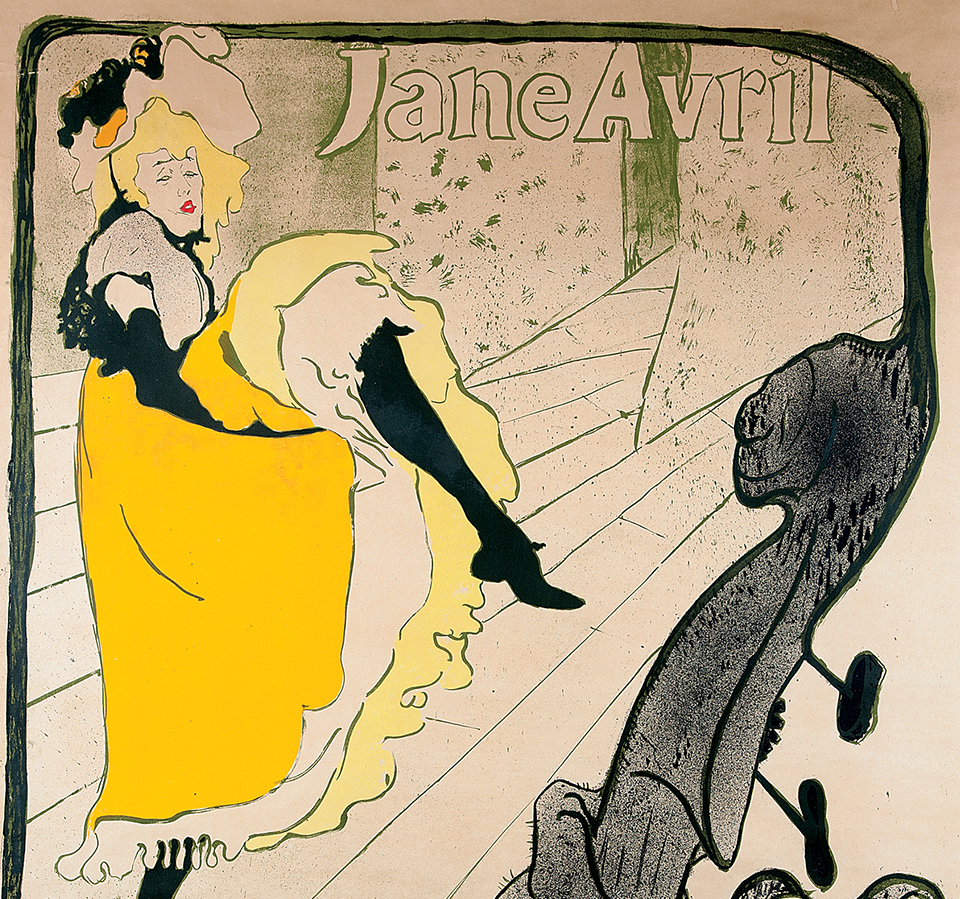 TOULOUSE-LAUTREC.
La Ville Lumière
MONZA, VILLA REALE



10 April – 29 September 2019
extended to 6 January 2020
From 10 April to 29 September 2019, the prestigious rooms of the Villa Reale in Monza will be hosting 150 works from the Herakleidon Museum of Athens to celebrate the artistic career of one of the leading representatives of the Belle Époque:
Henri De Toulouse-Lautrec (1864-1901).

Paris, late 19th century: bohemian life, the artists of Montmartre, the Moulin Rouge, theatres, satirical magazines, and prostitutes. Such is the fascinating world of Toulouse-Lautrec, a genius best known for his advertising posters and portraits of figures who shaped an epoch, leaving a lasting mark on the collective imagination.

Offering a glimpse of bohémienne Paris, and taking visitors back in time, are posters, lithographs, sketches, illustrations and watercolours, along with videos, photographs and period interiors.
Among the most famous works featured in the exhibition are colour lithographs (such as Jane Avril, 1893), advertising posters (such as The Passenger of Cabin 54 of 1895 and Aristide Bruant in his Cabaret of 1893), pencil and ink drawings, commercial sketches and magazine illustrations (such as La Revue blanche of 1895) which have become a symbol of an age indissolubly bound up with the images produced by Viscount Henri de Toulouse-Lautrec.

The Villa Reale in Monza
The Royal Villa of Monza has been open to the public for the past five years, after a careful and challenging restoration that lasted 25 months. The state of disrepair in which most of the Villa lay concealed a marvellous treasure, which is now drawing large numbers of visitors interested in its history and exhibitions.
The Villa offers a wonderfully evocative and unique setting steeped in history. Every decorative element here speaks of literature, music, art, architecture, and much more besides. Ingeniously designed by Piermarini and commissioned by Maria Theresa of Austria, it was loved, enriched, and modernized by wise Queen Margherita. Supported, admired, adored and promoted by people ever receptive to its message, the Villa Reale in Monza today is a heritage site worth living to the full.

Curated by Stefano Zuffi and held under the patronage of the City Council of Monza, the exhibition Toulouse-Lautrec. La Ville Lumière has been produced and organized by Arthemisia and Nuova Villa Reale di Monza, in collaboration with the Herakleidon Museum of Athens.
The event is recommended by Sky Arte.
The catalogue is published by Arthemisia Books.

Tickets
Ordinary tickets € 12.00
Concessions € 10.00
Special concessions € 5.00
Info and bookings
T. 039 2240024
Online booking office
www.vivaticket.it
#MostraToulouse
Opening hours
Tuesday-Sunday 10 am – 7 pm
Closed on Mondays
(the ticket office closes an hour before)